…and Other Diasters, Both Natural and Unnatural!!
Within our small guild of alchemical adepts (and when I say "our," I'm including most of you), it's become a bit of an urban legend that we bring ten plagues down upon the city every time we play an outdoor summer show, but it's really just storms (and a blackout). No locust or Angel of Death. And it's actually not just limited to New York City. AND it's actually not true.
Well… that's not entirely true either. If four out of ten shows have nearly met with disaster, what do you say about that history? That it's "peppered" with incidents? That it's a "checkered" history? Maybe just that we've been, more than a couple of times, unlucky.
The first year at South Street, and again in '05 & '06, were gorgeous – pink sky over Brooklyn Heights, light breeze coming in off the harbor, etc.
The same could be said of the Castle Clinton show in '08.
The sun was blazing on Mc Carren Pool in 2007 (Dave's last show with us!), but the humidity wasn't all that bad, and it turned out to be a rather pleasant afternoon!
Both times at the Siren Festival at Coney Island have, admittedly, bordered on brutal in the heat/sun/humiditiy/pavement zone, but it seems like they were still within the realm of "worth it" (right?).
But there were definitely some snags over the years.
Now, stop me if you've heard this one before, but we'd just gotten back from Japan, and I was psyched to still sport the small tea towel around the neck look that everyone in Tokyo seemed to be into that year (and that I can't seem to find a linkable image of anywhere on the internet, oh well), but that I was never able to get any traction with back here (though now that I'm thinking about it, I think I should bring back)…
and update – the once and future Pharmacist, Drew O'Doherty, Friend to Shibuya, and Lord of the Karaoke "One on One," has come through with a photo of me in a Tokyo towel-scraf, 2003-style:


…as we unloaded the van onto some palates and rolled the gear across those wooden slats toward the stage at Pier 17. What an amazing day! Mostly clear skies, a little bit hazy, but not too humid, low 80s – the proverbial "summer in the city" (in a good way), no? We set everything up on stage, milled around for a few minutes, then got up to sound check.
Then the power went out.
Just like having to use an amp for the vocals when the PA blows out or never shows up, this isn't the most unheard of thing in the annals of troubles one sometimes has to shoot when getting everything ready for a show – a breaker somewhere on something big, a little fuse somewhere on something small, a faulty outlet or drop box or any number of other annoying but eminently fixable problems – not a big deal. But no one can figure this one out. And then we realize that no one has any cell phone service either. And then we realize that cars are stopping, people are spilling out of downtown buildings, and the Pizzeria Uno sign is not lit up.
A slightly uncomfortable silence descends on the pier as the first thought going through everyone's mind, while helicopters start scrambling above, is, honestly, "Has something serious happened? (i.e., have we been attacked again?)" But nobody's really saying that. We're just kind of all going, "I, uh… I wonder what's happening?" Times seemed to drag on in that tense and eerie space for a while, and the hush that surrounded us, even with the FDR gradually grinding to a complete halt and more and more people coming down to the seaport to breathe some fresh air and find out what happened, felt a little bit like Union Square on 9/13 (#NeverForget), but soon enough, the word finally filtered down that there was a blackout and not an attack, though some speculation was still buzzing about the blackout possibly being caused by an attack – 14th St., somewhere upstate, etc. Eventually, it filters down that, no, some sub-station somewhere else failed and the whole northeast is without power. Weirdly, but understandably, everybody breathes a little easier, and we can actually start enjoying the drinks we may or may not have cracked a while ago but were definitely sort of nervously clutching and not really drinking up until now, and dangle our legs off the edge of the stage and try to figure out what the hell we're gonna do.
After discussing this all with the sound and festival people and just waiting around for the power to come back on until it's getting close to 6 PM, this young guy in a Starbucks uniform comes up to the stage with an option that would've never entered my mind, but that I'm so glad entered his.
He says, "Hey, um… So, is the show not gonna happen?" To which we're all like, "Well, at this point, I guess not, but if the power to comes back on in the next half-hour, we could still do it." He says, "Yeah… O.k. Cool," and starts to head back to his truck, but hesitates (and you can see the wheels turning in his head and him trying to decide whether he should suggest was he's about to suggest or not), turns back, and says, "'Cause the thing is, I'm working that Starbucks truck at the street over there, and I actually requested this gig today because I wanted to see you guys play, and I was just thinking… I have these two generators on the truck, to, you know, power the machines and coolers and whatnot, so, I mean, you couldn't run off of them, could you?"
We all just sat there staring for a second, letting it sink in, and then one of the sound people finally said, "Welp, let's check it out!" he ran down to the truck with Our Hero, who's name I don't even have, and determined that yes, in fact, we might just be able to do this. So he backed the truck up to the side of the stage, we broke the PA down to some of its smaller components, got power for the stage, and played a fucking set! People got out of their stopped cars on the FDR and watched and cheered, old ladies and business men who'd filed onto the pier earlier in the afternoon came up front and danced, and we played what may have been the only electrified music event in the city that day or night. Very few who had planned on coming to the show, other than the Starbucks guy, were there (obviously); most of the people who had just come down to see what was going on had no idea who we were, and probably only the VERY few who fit in both categories even remember that it happened, but it was pretty moving for us, and we remember.
Other times? Rain, rain, and more rain, and the loyal people who stuck it out to see us each time. There was the time I skated on the pier in the teeming rain with the kids from Long Island while a couple thousand others huddled in the mall and on UNO's balcony,
the other time at the seaport when the wind threatened to rip the tarp off the roof of the stage and the lightning threatened to hurt someone real bad, real soon, and the time when the wall of droplets was just blowing sideways, due west, right onto the stage and gear and our faces at Pier 54.
And as I mentioned way up top, this doesn't only happen in New York. At North by Northeast 2008, in Toronto, we played outdoors at Dundas Square in the most Biblical (to use an overused descriptor) storm I've ever played through. I wasn't in the best place in my life back then, and they practically had to drag me off stage, 'cause I was ready to see that one through to the end, no matter how it ended. It was one of those movie moments like the priest's golf game in Caddyshack, and I was just like, "YES!! ME against the elements!! Me IN the elements!! Me as PART OF THE ELEMENTS!! I defy you, Old Gods of thunder and lightning and rain!! If this is how you want me, then take me, ye craven nothings! I GO OUT WITH MY GUITAR SLUNG OVER MY SHOULDER AND MY VOICE SCREAMING INTO THE W..- what, what's that? Oh yeah, that's true. Um, ladies and gentlemen, I'm, personally ready to die, but this is just getting too dangerous for everyone here, including the crew and yourselves, and now that I'm snapped out of whatever dumb trance I was in, I'm realizing that I'd actually prefer to be able to get dry and have a drink tonight, myself, so… I think we're gonna have to call it here. Get home safe, eh?"
And Coachella, the one time we played it in 2006? Coachella? I'm sure it wasn't actually meant this way, but it's a funnier story if I pretend I feel duped, so… When we first got asked to do it, I was looking at the slot they were offering us, and I was somewhat shocked at how good it seemed to be – it was on the 2nd Stage (Coachella is a main stage, a second stage, and a number of tents of various sizes), which is still a pretty big stage, and much bigger placement than I thought we'd be offered, at 3 PM, which, as I look over the schedule I'm thinking is a pretty good time – not really anybody else who'd potentially draw too many away from anyone potentially drawn, initially, to see us, so I'm just like, "This is effing great – this is gonna be truly fun!" Then we get on stage. I realize that the main stage is covered and the 2nd stage is NOT. Now, I think most of us will agree that there's something different about the southern California sun – different, even than the sun in other places at nearby latitudes – it's sharper, more cutting through your sunglasses and right to the back of your cornea, lasering into the center of your brain. This is part of why traffic sucks so bad out there (but only part of why). And right now, at 3 PM, on a westward facing stage in Indio, California, it's like that sun is three inches from my face. My guitar strings got so hot during the set (and not from my wicked shredding) that it literally hurt my fingers to touch them, and THAT'S HOW YOU PLAY GUITAR. And I have to admit here, that, as we're often the authors of our own demise, so, we were partially responsible for our specific travails of this day because we hadn't really gotten our heads around the best way to approach these outdoor festival things on gigantic stages yet. I'd been playing music for twenty years by that point, but the number of stages like this we (or I) had played on was still only just approaching double digits, and one way to approach these festival situations, is to attempt to make yourself GROW to meet the massiveness of your surroundings, and one way to approach doing THAT, is to just come out swinging for the bleachers and never let up – go hard and make the gestures as grand as possible. A fools gambit on such a day, I was to learn.
I know there's some video of this set floating around, and if you watch it, you'll see us come out big – with "Sons of Cain," if I remember correctly, and by, like, the fourth song ("Counting Down the Hours" maybe?), I have a towel on my head and I can barely stand up. After the set, Chris and I stripped almost all our clothes off and lay naked in the cool grass under the shade of a tent for about 45 minutes, defeated, not saying a word.
Later that evening: "Saaaaaaay… you know something? That wasn't such a good slot, AFTER all!"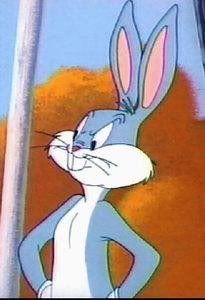 Other blackouts? There've been a few, believe it or not, but the most memorable was in Baltimore, in the heat-wave of 2006. We were playing the Otto Bar with the Jai Alai Savant and Georgie James (who became Title Tracks, and who's new album is really really good). We'd played a decent amount of a set when the lights went out (all over Bal'mr) – and the Otto Bar is one of those rock clubs that's essentially just a big black concrete box, so when the lights (and air conditioning) went out, it was pitch black and immediately steamy, getting steamier by the second. It was apparent pretty quickly that the situation wasn't going to right itself immediately, so for safety's sake, I just kept the show going a capella in the dark. What else could I do? People shouted out requests and I'd sing them, some covers, I remembered that John from Georgie James had an acoustic, so I quickly (and carefully) ran back to the dressing room to ask if I could borrow it, to which he graciously assented, and I ran back on stage to play some more. At that point, the staff had figured that they needed to get everyone out before the idea of keeping people safe inside turned on itself. Todd Lessor came on stage and whispered this to me while I was in the middle of playing something, so I just kept playing it and asked people to follow me outside as I walked off to exit stage left. In the dark, though, I didn't see the edge of the stage and took one of those Tarot card Fool's steps off into oblivion, with oblivion being, in this case, a giant garbage can. I had the presence of mind (and cat-like reflexes!) to curl forward into my fall so that I went into the can butt-first, and, protecting the guitar cradled at my core, the momentum tipped the can forward, depositing me right back on my feet which I quickly shuffled to get me moving and outside the stage left door, with the crowd, hopefully, following. I'm proud to say I didn't miss a note, and we had a sing-along in the street for a few minutes until that, too, started looking unsafe, at which point I asked people to follow me into the alley next to the club, and when I was confident that that was happening, I dipped right back inside, disappearing like the other Starbuck (?) (NO – the OTHER other Starbuck, uh duh) in the BSG finale.

I think we're all about due for a decent weekend this time around, don't you?
Up next – maybe THE MAKING OF THE ALBUM!?!!??